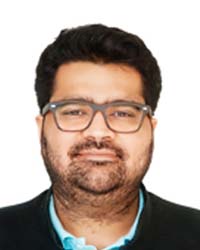 Kartikeya Sharma, Promoter of ProSportify
Kartikeya Sharma is one of the youngest, most dynamic, and visionary media entrepreneurs in India. ProSportify genre-defying success has been primarily due to Mr. Sharma's phenomenal entrepreneurial abilities and his commitment to excellence in Indiansports. With ProSportify, he is all set to re-write the rules of how the business of sports needs to be conducted in India. Mr.Kartikeya Sharma's sole aim is to identify and attract the right kind of talent so that the Indian Tricolour can always keep flying high and all Indians can be justifiably proud of the achievements of the country's sportspersons.
Mr.Kartikeya is an Oxford graduate with Masters in Business Administration from King's College, London.



Follow @Kartikeya_iTV